Contact Info
Essence Healthcare
Jason Stephens
13900 Riverport Dr
Maryland Heights, MO 63043
Phone: 314-306-0753
Contact Form
Website:
www.essencehealthcare.com
Photo Tour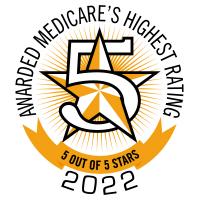 Services
Personal In home appointment
Monthly Seminar 2nd Wed@Synergy Center
Monthly Zoom Seminars - Email for link
Hours of Operation
7:30 am - 8:00 pm
About Us
Personal Licensed Advisor for Essence Healthcare
Serving Locally since 2009
Let's talk Medicare! I will work toward getting you the healthcare
coverage you deserve.
I can help with:
Learning the ins and outs of your Medicare options
Choosing an Essence plan that meets all of your needs and wants
Working healthcare coverage into your retirement plan
Finding affordable, convenient prescription drug coverage
Getting extra important benefits, such as dental, vision and more
Available for a consultation by phone or in person!
Free Seminar at the Cottleville Synergy Center second Wednesday of every month.
Serving the Missouri counties of Jefferson, St. Charles, St. Louis, and St. Louis City and the Illinois counties of Madison, Monroe, and St. Clair
Discover How A Local Essence Healthcare Advisor Can Help You!

A typical inquiry I get is: "Why do you care such much about assisting individuals with Medicare?" Like countless individuals, after managing medical problems for family members, and friends, I understand how confusing medical coverage could be especially Medicare.

The direct experience assisted me with valuing the significance of the medical coverage decisions you make. What's more, those decisions can affect you and your family for quite a long time. That is the place where my enthusiasm to help comes from.

I am a local, licensed healthcare advisor, confirmed to sell for Essence Healthcare Medicare Advantage. All Essence Healthcare plans include Part D prescription drug coverage.

At no cost, I will help you discover plans that best suit your own medical care needs and your spending by showing you all the choices. Call me today. I look forward to talking to you.